5 Reasons You Should MOST DEFINITELY Choose Salesforce Over Freshsales
Wait, whaaat?
Yup, you read the title right.
While over 15,000 businesses use Freshsales, we acknowledge that Freshsales isn't for everyone.
Don't get us wrong. We believe in our product and the value that it brings to our customers. But at the same time, we're not big-headed enough to think that EVERYONE loves our product.
In fact, if you fall into any of the following categories:
Then we'll admit that Freshsales might not be the best fit for you.
Read on to find out more!
1. You love the 90s, and can't seem to let go.
Look, if you're secretly still stuck in the 90s, we don't blame you. The 90s was everything. It brought us Shawshank Redemption, Clueless, and Forrest Gump. It gave us Ice Ice Baby, and U Can't Touch This.
Fast forward to today, and what does our pop culture look like? Well, we've got "gems" such as Whip My Hair by Willow Smith, which literally goes:
I whip my hair back and forth
I whip my hair back and forth (just whip it)
I whip my hair back and forth
I whip my hair back and forth (whip it real good)
What is the world coming to? ?
So, if your schtick is that the 90s are awesome and that you want to immerse yourself in all things 90s, we won't fault you. If vintage UI is your thing, then we respect that.
Bearing this in mind, Salesforce is an excellent choice. It's an old-school software that hasn't evolved much over the last few years.
2. You've always wanted to be a typist.
The last time we checked, there weren't many jobs for typists around. Unfortunately, this means that you probably won't be able to make a career out of typing. If you still want to do it, here's a nifty hack:
When you're at work, use a software that requires as much manual typing/data entry as possible. This way, you get to indulge in your love for typing during office hours!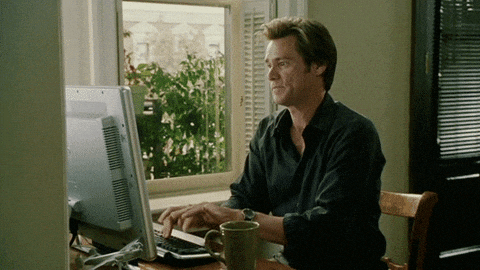 Full disclaimer: Freshsales is the WORST software for people who love typing because it involves minimal data entry. You won't be doing much typing here. Damn you, AI!
Our software automates most of your data entry. It even automatically enriches your lead data profile and tracks customer engagement on your website and app. The goal, with Freshsales, is to reduce the time that sales reps spend on monotonous, tedious tasks, and allow them to focus more on selling.
But we get it—one man's meat is another man's poison. You love typing, and it's the selling which is monotonous to you.
So if we were you, we wouldn't touch Freshsales with a 10-foot pole. ❌
Use Salesforce instead, which will allow you to sit down and do all the manual data entry you want.
3. You've hired developers, and they have too much free time on their hands.
What do you do? Simple. Start using Salesforce, and put them in charge of getting the system up and running.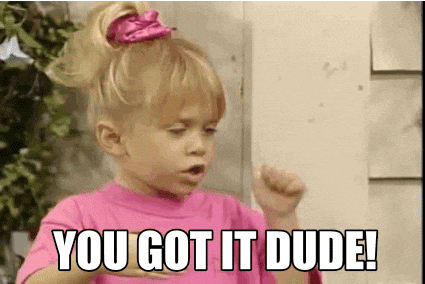 Salesforce is pretty complicated to set up, so this will keep them busy for a few weeks at least. (If you're lucky, this could stretch to a few months).
Depending on how you want to configure Salesforce to meet your company's needs, your developer might also need to liaise with someone on Salesforce's team. This will take even more effort on your developer's part, and force them to step up their game.
What about Freshsales, you ask?
Well, you can set up Freshsales and get 100% functionality in a matter of minutes, and you won't even need your developer to step in. So unless you want your developer to continue slacking (and stalking their ex on Facebook on the job), do yourself a favor and choose Salesforce over Facebook.

4. You hate the holidays.
Imagine this:
Your team members are gathered at the water cooler, talking about their plans for the holidays. And all you can think about is how you can come up with creative ways to stay at work and avoid all things merry.
If that's you, then yes, it makes TOTAL sense for you to choose Salesforce over Freshsales. Salesforce is a HUGE timesuck, and it can help you stay at work on all holidays.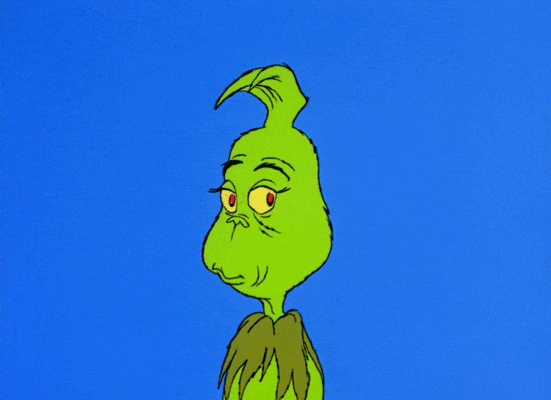 If you're on Salesforce, and you want to call or email someone, you'll have to switch to a different tab, integration or add-on. You may have to search for the number, pick up a phone, call the prospect and then come back to the CRM and enter all the details manually.
Score! That's another half day wasted.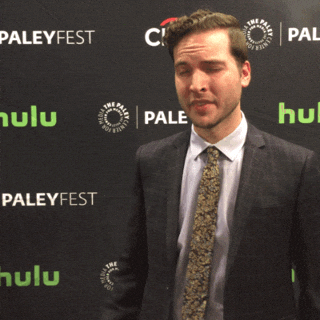 If you're on Freshsales, on the other hand, you'll be able to access everything you need within your dashboard.
Once you've logged into Freshsales, you can:
Call or email prospects from the CRM
Record calls automatically
Track your sent emails and identify where you need to follow up
Use web forms to capture leads
Enrich lead information automatically
Carry out the lead scoring
Nurture leads using personalized campaigns
…all within your CRM itself. This helps you save a ton of time and go out to celebrate the holiday season!
Integrations and add-ons aside, Salesforce doesn't give you the option to automate tasks using time-based triggers. That means that you WILL HAVE to be physically present at work on a holiday to create tasks and send emails that, ahem, Freshsales can do automatically for you.
Happy holidays! Oops…I mean…time at the office?
5. You have too much money to burn.
If you're a small-to-medium sized company who has limited resources, and you want to get bang for your buck, then say hi to Freshsales. Our pricing is extremely wallet-friendly—it starts from $12 per user per month. We even throw in a 30-day free trial, and you don't need to input your credit card information to sign up.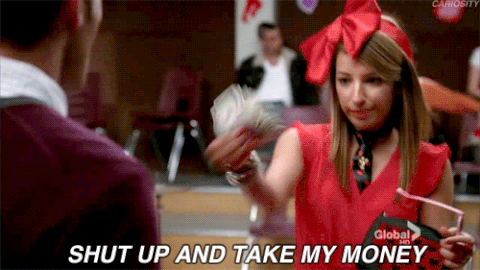 But if you've got a ton of funding, and your goal is to burn all that cash, then we recommend Salesforce.
Sure, their basic "Salesforce Essentials" plan might sound pretty affordable (it's $25 per user per month, billed annually). But dig a little deeper, and you'll realize that there are a ton of hidden costs associated with using Salesforce. For one thing, that Salesforce Essentials plan can only be used by teams consisting of 5 members or less. If you've got more than 5 people on your team, you'll immediately get bumped up to the next category (Lightning Professional), which costs $75 per user per month.
That's a 3x increase, so those costs are racking up pretty quickly—you're on the right track.
With the Lightning Professional plan, you get several cool features, including mass emailing features, concrete campaigns, and customizable dashboards.
But what ISN'T included is workflow and approval automation.
Quick aside: If you're using Freshsales, you'll get access to this feature, even if you're on our lowest paid plans. But comparing Freshsales with Salesforce, you'll have to upgrade to the Lightning Enterprise plan ($150 per user per month) to use workflow automations.
Don't worry; we're not done yet.
Once you've decided on your plan, you'll also have to fork out extra for Salesforce Premier Success, which is a training program for your sales reps. Okay, so here are your options:
Standard (Free)
Premier and Premier+ (Paid)
Signature (Paid)
If you ask us, the Standard plan isn't a great option. This basically gives you access to "Success Communities," as well as "Guided Journeys" (the latter is likely to be some sort of self-guided resource).
If you run into any problems with setting up or using your software, you can submit a ticket online, but you'll only get a response in two business days.
With Premier and Premier+, you're more covered. There are interactive webinars for you to learn from, and you also get 24/7 toll-free phone support, chat support, and developer support.
Finally, Signature gives you additional product support, including:
A designated primary engineer.
Advanced developer and deployment support.
Proactive recommendations and monitoring.
15-minute initial response to critical cases, and
Customized training plans.
All in all, we'd say that most companies will probably opt for a paid plan, NOT the free option.
Remember, Salesforce is a pretty complex software, and it will take proper training for sales reps to familiarize themselves with the program.
Now, Salesforce doesn't publish their price points for their Salesforce Premier Success plans online, so you'll have to reach out for a quote.
Last we heard, the Premier and Premier+ plans are priced at 20% to 30% of the net licensing cost, and the Signature plan costs even more.
Good for you, you get to spend more money!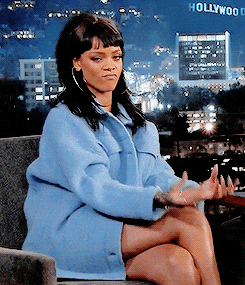 Training aside, you might also need to pay for additional customization and implementation. Now, try and refrain from screaming in excitement when you hear how much this costs:
Between $5,000 and $80,000.
If you sign up for Salesforce, you'll easily burn a hole in your wallet!
Salesforce vs. Freshsales: a final word
Here at Freshsales, we're always upfront and honest. And we believe in telling it like it is. ?
If you're not a good fit, you're not a good fit.
We're not going to bend over backward and try and convince you to join us, because we KNOW you'll be much happier using another software that's more suited to you.
But if you've read through our entire article, and you can't relate to anything we've discussed above, then hey, Freshsales might be for you after all!
Again, we offer a 21-day free trial, and you can get onboard without parting with your credit card information.
What are you waiting for? Sign up for Freshsales now, and we'll see you on the other side! ?
Subscribe for blog updates
Thank you for subscribing!
OOPS! something went wrong try after sometime