Holiday Ecommerce Tips: 4 Ways You Can Use Email Campaigns to Boost Conversions
As an ecommerce entrepreneur, we bet you see a massive spike in website activity especially around the holiday season. More visits = more opportunity to sell. So how do you capitalize on this? Here are 4 holiday ecommerce tips you can implement using email campaigns to get more conversions on your site & boost your revenues!
This piece of memory probably dates back to a few years ago, when I was still a zany college kid with family residing practically across every continent around the globe. Back then, holidays meant getting on frequent calls with them, especially around November, and sharing a list of 'things' we wanted from abroad. It varied from electronics and kitchen utensils to clothes and toiletries.
And, even back then, the conversation always lead to; "Let me see if I can find something online."
I'm stating the obvious when I say that ecommerce has seen a steady growth over the last few years. Nonetheless, here's proof. Statista indicates that last year alone, US shoppers spent $103.88 billion in online sales last year. And this year, the number is set to touch $119.99 billion, a little over 15% increase from the year before. Now that's a goldmine of opportunity you JUST CAN'T afford to miss if you're running an ecommerce business.
Also, whether you're a small business or a giant like Amazon, your business could cater to customers across the globe; be it the Eskimos who are eagerly awaiting their gifts from a relative in another continent, or your next door neighbour purchasing a cute doggy sweater for his pet.
While there are tons of articles out there giving you tips about how to optimize your ecommerce business for the holiday season, here's one that specifically gives you 4 ways you can use email campaigns in your CRM to drive more conversions during the holiday season;
Holiday Ecommerce Tip #1: The Browser Abandonment Campaign
This applies especially to new customers who just signed up on your website. Your goal is to get hold of them quickly, before they close the purchase elsewhere. So, what do you do? Find out more about that customer. There are many ways you can do this from your CRM – by tracking their activity on your website (identifying the pages they visited, the products they viewed and more), or by simply getting them to fill out a web form.
Once you are equipped with enough ammo to strike, make sure to craft an email specific to their interests, because personalization has a significant impact on your conversion rates.
Here's a tip. Make it witty and probably even throw in an offer they can't resist. Especially during the holiday season, free or low-cost shipping combined with a good deal makes for an irresistible combination.
Holiday Ecommerce Tip #2: The Retargeting Campaign
Funnily enough, last minute shopping is more like a tradition during the holiday season. Did you know? In 2016, even though retailers started their promotions and offers by October, sales started seeing a spike only a month later. And, of course, holiday shopping comes with its own share of madness; stress, lack of time and a plethora of options to choose from. So, how do you make the entire shopping process easy for your customer?
If they have purchased with you in the past, you can look into their activity timeline right within your CRM and curate email campaigns with suggestions based on their past purchases. Here's a stat to back up this claim as well. A study by Accenture reveals that customers are more likely to purchase from retailers who recognize them by name, recommend based on past purchases and know their purchase history.
Picture this. Instead of them having to go through a dozen online websites, if you send them a customized email with a list of product recommendations based on their past purchase behavior, you save their time, make them happy AND get a chance to earn their loyalty.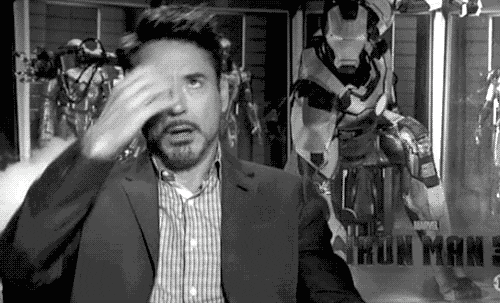 Holiday Ecommerce Tip #3: The Cart Abandonment Campaign
It's inevitable. They're looking all over the place for a long list of products they want to buy, their attention span is limited and sometimes they even accidentally leave your website before making the purchase.
Painfully, these cart abandonment numbers for ecommerce businesses stand at 74% in the US market alone, says Barilliance.
Yes, welcome to the dark side.
Thankfully, there's a silver lining to this too.
When a set of customers have left products abandoned in their cart, right within your CRM, you can immediately create them as leads and send periodic emails reminding them to complete the purchase.
PS: Make sure your subject line is catchy and your email is attention-grabbing. You can even add a witty image that captures your customer's interest immediately—like the one below.
Holiday Ecommerce Tip #4: The Deals Campaign
The holiday season is a LOT about the deals. You can create customized campaigns around referrals, setup irresistible deals on well-known brands, create offers on bundled products, or even use gamification to unlock product discounts. The key is to keep it customized, create a sense of urgency and in some cases, even provide the customer with ample information on the products they are checking out, so they can purchase with confidence and not be made to feel like they're only being sold products which cost less, but don't really deliver great value.
Here's an interesting gaming-based campaign that Gwynnie bee, a clothing rental store, used to attract its customers.
The best part? You can do all of this right within your Freshworks CRM. In fact, you can even track metrics on opens and clicks, and measure performance of your sales campaigns just so you know what works and what doesn't with your customers.
Liked what you read? Show us some love by sharing this with your friends.
Have more ideas on how we can use sales campaigns this holiday season? Share your comments below.
Subscribe for blog updates
Thank you for subscribing!
OOPS! something went wrong try after sometime