Why Sales Videos Can Work Wonders for Prospecting
You've seen the video marketing stats, haven't you? Those staggering numbers show that we all are getting hooked to video content each day. If you're on a sales team, you must notice that 70% of prospects use videos to help them make purchase decisions. Therefore, one thing is evident here: sales videos have become a staple in every savvy business sales marketing strategy. 
After years of being seen as a "nice-to-have" content, sales video is quickly becoming a "must-have" for sales. Sales reps are looking for a quick, light-hearted way to grow their sales pipeline and close more deals.
In this guide, we'll walk you through the power associated with sales videos and how to create your video for your business.
Let's dive in!
Humanizing Sales With Videos 
Gaining trust from your potential customers has always been an uphill battle. They tend to see the lengthy cold sales emails and blubbering pitches, so it's easy for them to ignore it. In that case, you need to make your brand more human. Use video to show human emotion and make them feel something.
Why Do You Need Sales Videos?
Like what it says on the tin, one of the most straightforward objectives of a stunning sales video is to increase sales. 
More than that, though, if done well, a sales video can be an excellent tool for getting the word out about your brand and your product offering.
So, before creating and humanizing your sales video, make sure you define your objectives to know what to expect from it. 
Video Prospecting – Meaning And Example
Sales videos are an incredibly powerful and versatile tool for salespeople, not only for humanizing your sales strategy but also to cut through the digital noise and stand out in a crowd. In the sales funnel, use video in the prospecting stage.
Your prospect likely has no idea who you are and what you offer to them. Sales videos can help you break the topic down into smaller chunks and give the prospects a solid grasp on why they should consider your pitch.
The stats say that reps who use video in prospecting, relationship-building, and sales emails see at least 5x higher open rates and 8x higher open-to-reply rates. In other words, using video sales prospecting is one of the fastest ways to get the attention of your buyers and quicken your sales process. 
What Should Your Sales Video Contain?
It would be best if you had a plan of crucial components to get across your sales video. Here are some key points of the video you need to cover. 
3 Types of Sales Videos 
Now that you have a solid understanding of the sales video objectives and components, it's time to break down some of the best sales videos. Let's get right to the meat of it:
#1. Webcam Video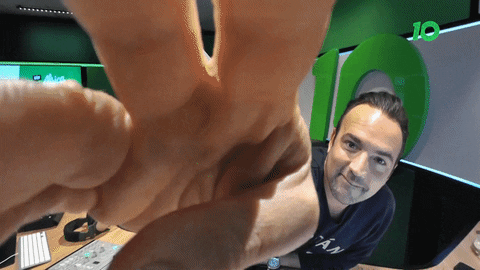 This type of sales video is probably the most-used one as it offers an in-person interaction. It requires you to record yourself speaķing to the camera.
Because webcam sales videos familiarize the prospect with your face and voice, it can build a personal connection in a flash. 
Also, because they show your emotion, it can convince the prospect to engage with your video. That will lead to increased prospects' attention and recall.
#2. Product Demo Video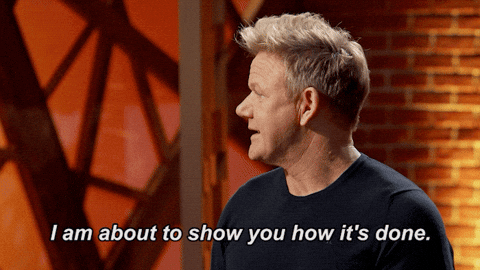 If you want to use a sales video for email prospecting or explaining ideas, demo video should be your go-to.
Demo videos make it easier for you to explain the reason for your pitch or outreach. It showcases your product's features and appearance, so the prospect has a reason to need your products and why they should buy it.
Therefore, this type excels at convincing unsure prospects in purchasing your products to speed the deal along.
#3. Animated Explainer Video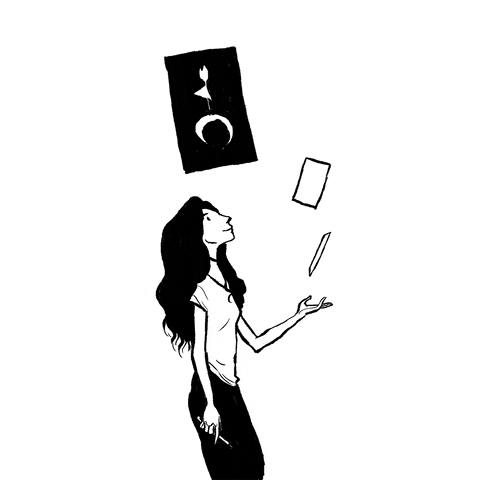 Using animation for your sales video can help you reach out to prospects of all ages. In other words, it can help you in driving more customer engagement and building trust that lead to more sales and conversions.
For instance, an explainer video can be an ideal medium to include animation for your sales video. This type of video is well-known for its conciseness and clarity. You can quickly explain a concept or features using an animated explainer video and share with prospects on Linkedin. 
The combination of animation characters and narrative-driven voice can make it easier for the prospects to retain and remember.
3 Ways to Create Engaging Sales Videos
More than 80% of video marketers say that video has directly helped increase sales. But, not all sales video can boost sales– only those well-crafted ones.
Here are three essential tips and tricks in creating a compelling sales video to reap all the benefits you deserve from it:
#1. Don't Sell, But Show
Here's the harsh truth: your prospects don't care what you're selling. They only care about how your product can solve their problems and make their life easier.
Your prospects click on your sales videos to get the information they've been looking for. So, give away the farm. Teach them everything they should know about your product or brand and your value proposition.
Instead of relying heavily on your best features, you might as well need to point out how those features benefit your prospects.
#2. Take a Stab of Humor
Don't hesitate to take a stab at humor like a million-viewed Dollar Shave Club. As much as the videos were promotional, they use smart punchlines and internet jokes that most young adult internet users (which are their target customers) can relate to.
The funny and playful sales video won't only be easy to remember but also so convincing to share. 
However, one thing you need to keep in mind that humor should be used responsibly. You need to know the limits so the video won't be flopped and rapped as unprofessional.
#3. Get Personal
Using a canned script won't do the trick. It makes your video seem too staged and makes you sound just like a robot. 
So, it's essential to walk through the video with your prospects just like you talk to your old friends. Try to show your emotions like a smiling face, shining personality, and helpful-self into the sales video. 
It helps them to feel comfortable and familiar with your brand much faster. That way, they can trust your brand in a matter of minutes and make a confident purchase decision.
3 Sales Video Scripts You Can Deploy
The script is the essential blueprint and foundation for your sales videos. The more compelling your script, the more convincing your sales video will be. So, it's crucial to create a killer script that is captivating enough to drive sales and convert prospects rather than just making them yawn and putting them to sleep.
There are some essential, handy secrets of writing a successful sales video script. We've gathered it all for you:
Find your voice. Firstly, it's crucial to understand who's your prospects as well as their behavior and preferences. This way, you can talk to them at their level to easily relate to the script.
Keep it short and sweet. Remember that you only have

eight seconds

to grab prospects' attention. Make sure you avoid all long-winded explanations and get to the point as soon as possible.

Pace yourself. While you are writing the sales video script, the prospects should understand clearly what you're talking about. So, it's essential to manage the pace of your speech. Make sure it's not too fast nor too slow.
End with a clear call-to-action. At the end of the video you can get a little sales-pitchy. Encourage your prospects to perform your desired action after they finish watching it.
To give you more insights about creating the sales video script that sells, we give you some examples below. These examples are best used for your 1:1 sales video:
1) Introducing Yourself
The introduction is crucial for your sales video. It helps your prospects understand who you are and what product you offer. They also have reasons why they should trust you and your offering.
Here's a script example or template you can use to introduce yourself on your sales video:
Hi [prospect's name]. I'm [your name], [your company and role]. I found out that you're interested in [topic that is relevant to your offering]. So, do I. That's the reason I want to reach out to you …
2) Pitching Your Ideas
After you introduce yourself, you need to submit your ideas. 
To pitch your ideas, it's always better to make it straightforward and concise. We have a template below to make it easier for you introducing your ideas to your prospects:
I've heard that you have a bit of issue on [struggle with X, plan to achieve Y], and I think I've got a few ideas that can be a little helpful. For example, [brief description of idea]. Just hit me up if you have questions or want to hear more about the ideas. I hope we can talk soon.
3) Follow Up: Trying to Get a Meeting or Call
If your prospects are interested in your offering and they respond to you, then the next step is to call them so you can talk about it further and address their pain points. Here's a template you can use when the prospects want to hear more about your offering:
Hey [prospect's name]! Thanks for your awesome response to my last video. I'm excited to see how you use it to [solve X problem, achieve Y goal]. How about scheduling a call to discuss your goals for X and how [your product] can make those happen? Looking forward to hearing from you!
6 Essential Tools to Make Sales Videos 
Another great thing about the sales video is that it's easy to craft. Thanks to the rapid growth of the internet, you can now create a professional-looking sales video with affordable video tools. 
Below are some of the best tools you can use in creating your own sales video.
1) Vidyard
If you're a salesperson who is just starting with sales video prospecting, Vidyard is one of the best tools you should consider . This tool provides you with robust software for hosting and analyzing video performance. When prospects find and watch your videos uploaded from Vidyard, the analytics are provided within the CRM software for keeping an eye on sales team performance.
2) Wistia
Wistia is well-known for its video platform known for hosting capability. More than that, though, it's also a powerful tool to record your sales pitch. Using the Soapbox feature (a free Chrome extension), you can seamlessly record, edit, and host your webcam, your screen, or a split-screen view in minutes. What's more, it also allows you to record your screen. That's how this tool can help you perfect your video pitch right away.
3) Final Cut Pro
If you have extra time and need additional editing of your sales pitch video, you can use Final Cut Pro. This video editing tool provides almost all the basic features you could ask for creating a sales video. The key features include the complete toolset for importing, editing, and delivering videos. What's more fascinating about Final Cut Pro is that you can create videos with HD resolution, even 360-degree videos.
4) Powtoon
It never hurts to add some animation to your sales pitch video to make it more engaging and enjoyable. Powtoon is a tool you can use to create animated sales videos. It spoils you with many pre-built templates (including characters, background views, props) that you can repurpose to your liking. You can also import voice over and add background music to perfect your sales video.
5) Cinema8
Making your sales videos interactive can help you differentiate yourself with other generic sales teams. Cinema8 can help you create an interactive sales video. It allows you to embed anything on video (such as links, CTA, another video) using HTML code. Don't settle for generic. Create your sales video as interactive as you can to maximize first impressions— the more interactive your sales video, the higher your chances to increase sales & marketing lead engagement.
6) BombBomb
If you send your sales video through email marketing, you might need BombBomb. It's a powerful video platform that gives you the features to send and track the results of video emails. So you know how many people have opened and watched your sales video within the emails.
3 Best Sales Videos Examples 
To give you more insights on how your sales video should look, we've picked some of the internet's best sales pitch videos. Take a look at these stunning examples below:
#1.Videolicious
This sales video is more personal, creating a 1:1 conversation. This is a smart way to create a personalized experience for the prospect you want to target. Also, a sales pitch video like this won't only make a great impression for the prospect since you made it just for them but also make the relationship-building much more effective.
#2. G2Crowd
This sales pitch video from G2Crowd shows that your sales video doesn't need to be all complicated. With a concise explanation, they focus on benefits for its users instead of bragging about their features. In just 20 seconds, prospects can understand why G2Crowd deserves their attention to solve their problem.
#3. Drift
In their sales video, Drift explains how their company works and benefits its users in the most concise and captivating way. While the head-talking video like this can be boring and dull, Drift uses casual and friendly narration to make it much more entertaining. With that shirt explanation, users can properly set their expectations and get them ready to get started with Drift.
How And Where to Use Sales Videos 
There are so many ways to use sales videos to improve your sales and reach potential customers.
That's why at this point, you must be wondering: how actually to use it, however? And where's the best place to put it?
Many people use sales videos as a medium to introduce your brand or products, answer your prospects' basic questions (FAQs), or you can use it as a testimonial. All of it will engage the prospects or audiences and make them convert.
Meanwhile, landing pages are probably one of the website places you need to consider to place your sales videos. According to the stats, putting videos on landing pages can increase conversions by 86%.
On that page, your prospects are only one step closer to make a purchase. This way, by placing the video, they can build their confidence and gain their trust in making purchases.
Meanwhile, you can also use your sales video depending on the stage of the sales process.
First touch. In this process, all you need is grab their attention and make them interested in what you're offering.

Follow up. This next step is to recap your connect or qualification call. 

Check-in. You have to make sure that deal is still relevant and alive. It would help if you also were proactive to ensure that your prospects don't have any issues or problems.

Post-sales. Don't forget to thank them for working together. It helps you to maintain the relationship and improve referral rates.
Now that sales video and digital marketing go hand in hand– just like peanut butter and jelly, more and more marketing taps into video marketing to create their own sales video. From the article above, one thing should bear in mind that it's crucial to create a sales video that shows your emotion (whether it's through your facial expression or script) to make more human connections. As a result, you'll be able to keep the buying process moving forward.
Subscribe for blog updates
Thank you for subscribing!
OOPS! something went wrong try after sometime