8 not-so commonly asked email marketing questions
A while ago, we ran an exciting new campaign – Freshmarketer 10, where we asked ten questions to marketing experts and learned from them. In one of the interesting episodes, we approached Val Giesler, the email marketing expert, and asked her questions related to email marketing. That got me thinking about what other questions people might have about email marketing. So I scoured the internet (*coughs* Reddit mostly *coughs*) for some fascinating but equally important questions on Email Marketing, and have attempted to answer them in this blog post.
1) Is GDPR killing email marketing?
When the General Data Protection Regulation(GDPR) was introduced, many marketers were scrambling around to make sense of the act. Between implementing the law, and worrying about its repercussions, everyone had predicted the doom of marketing, particularly email marketing. These assumptions gave rise to a lot of articles like:
Is This The End of Email Marketing? How to Survive the GDPR Regulations
How To Revive Your Email Contact List After The Gdpr Apocalypse
Email Marketing Armageddon: The General Data Protection Regulation
And so on.
Now that we have survived the Armageddon, and crossed more than a year since the GDPR came into effect, it is safe to say that email marketing is still alive and thriving.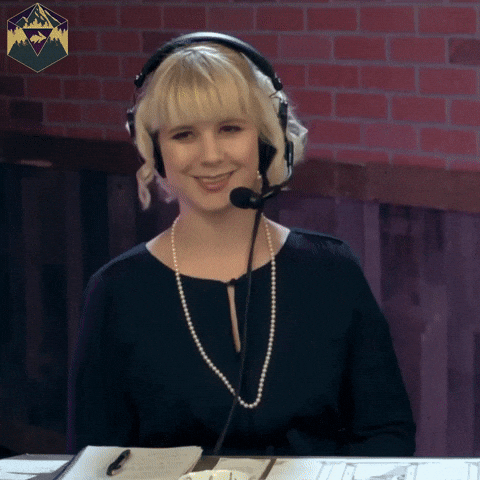 GDPR didn't kill email marketing as experts suggested it would. If anything, it only added to the quality of your business' email marketing lists. Under the GDPR act, businesses in the EU region, are held accountable for their customers' PII (personally identifiable information) like name, email address, phone numbers, and the likes. They are required to gather explicit permission to collect these data and adopt transparency as to how this information is stored. Customers were required to give consent so that businesses can send marketing/promotional information.
With the advent of GDPR, marketers are now able to engage better with their subscribers and improve the quality of their lists. With better engagement, they can now increase their deliverability rates and experience higher returns on their efforts. An email marketing software ensures your ROI is maximized.
2) How many emails should I send to my customers?
To be honest, there is no exact number here.
It depends on your industry, but mostly your audience and their preferences. For example, it may be okay for a fashion business to send emails on a daily basis. With a lot of catchy images, and the latest trends available on the email, it might nudge people to shop. These emails are not likely to end up in spam as they are almost always welcome by their subscribers. But if you are a tire manufacturing company, your audience may not like you sending emails daily.
Another thing to keep in mind is the frequency of sending these emails. If you keep bombarding your subscribers with too many emails within a short span, you aren't going to be left with any. But there are conflicting stats, like from this MarketingSherpa survey, that says a vast majority of customers prefer receiving promotional emails frequently. Around 15% of respondents also indicated that they preferred to receive them monthly. So, there is really no one size fits all in this situation. Survey your subscribers, identify their preferences, and send emails based on their responses.
3) Can I achieve better deliverability by using multiple email platforms?
Email deliverability depends on a lot of factors. Using multiple email platforms/email service providers(ESP) to boost your deliverability rates is not ideal.
It is preferred to stick with a single and reliable ESP. You can talk to your ESP about their delivery rates, their spam control methods, and the likes to ensure that your deliverability is at an all-time high. ESPs usually deliver your email via a shared pool of IP addresses. If you suspect that your deliverability rates are hit because of common IPs, you can buy dedicated ones from your ESP to solve this issue.
Using multiple platforms would also pose operational challenges. It would be excruciatingly painful to import your contacts and lists multiple times, effectively manage unsubscriptions, and automate your marketing over and over. And let's not talk about the endless training and support needed for managing multiple platforms, or the exorbitant license costs for the software.
4) Text-based emails Vs. Design rich emails – what works the best?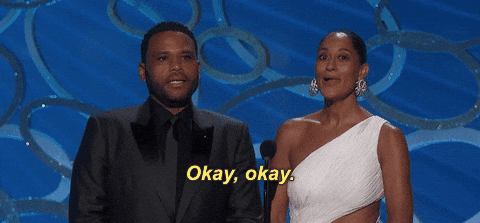 I know that the title said *not-so commonly asked email marketing questions* and yet here I am talking about the same old, same old.
Marketers seem to agree that plain text emails work better than design-rich HTML emails. Under the strict scrutiny of the different mailboxes, and the constant dread of emails landing in the spam folder, it is only natural that we stick to the less risky one.
But then again, the type of email that works best for others may not work for your business, and vice versa. It is only fitting that you test out different emails to figure out the one that your audience love and engage with the most. Adopting a mix of both plain text and HTML emails work best in this case. And, more and more marketers are switching to this hybrid approach. Because, sending only plain-text emails may be a tad bit boring to engage with, for your subscribers. Sending heavy HTML emails too frequently, on the other hand, may cause issues on browsers or may be rejected by the recipients' mail clients and end up in spam.
5) How to send bulk emails with personalized attachments?
Though most ESPs allow sending attachments, it is usually not advisable to send them in bulk emails, or one-to-many emails. The recommended way would be to upload the attachments to the cloud, and the link can be shared in the email to the recipients.
Sending personalized attachments or links in this case, however, depends on your ESP. With Freshmarketer, you can customize these emails by creating different audience segments. Say, for example, you want to share the pricing quote to your customers in different currencies based on their location. You can send emails with personalized links to customers based on these segments i.e., locations. You can also automate this entire process, so whenever a new customer is added to any segment, they would be automatically sent the price quote email.
6) How do I manage my email unsubscribers?
It doesn't matter how great your emails are, or how much value they deliver, with today's information overload, people are still going to unsubscribe. Honestly, it is much better to have them unsubscribing to your emails, rather than not opening or marking them as spam. You have to manage your unsubscribers efficiently so that your sender reputation and delivery rates remain intact. Here are a few pointers that can help.
Make it easy to unsubscribe: Though this is mandated by law, many marketers fear unsubscription and make their subscribers pass through hoops to unsubscribe from their mailing list. Make sure the unsubscribe link is included and legible in every email, and that the link actually works.
Manage subscription preferences: Your audience need not wholly unsubscribe from all your emails. Instead, give them options to select the type of emails that they wish to receive. Most ESPs offer subscription preference feature, where subscribers can opt-out of specific lists.
Run an engagement campaign: Before removing all your inactive subscribers, re-engage with them and figure out what went wrong. Send survey links, or talk to them to understand why they have been disengaged lately.
Remove inactive email addresses: It is always a great practice to periodically remove inactive email addresses, i.e. subscribers who haven't opened your emails in a specific period, say past three months or six months. In this way, your reputation doesn't take a massive hit.
The unsubscribe after-effect: Once your audience has unsubscribed from your mailing list(s), make it effective immediately. Some companies make them wait for three days to a week for the unsubscription to actually take effect. This will contribute to bad customer experience.
7) What are some of the email development tools for non-coders?
As marketers, you cannot be bogged down with the technicalities of creating your own template. Besides deciding on your design, writing copy, and adhering to your brand guidelines, it can be daunting if you are also responsible for coding your emails. Even if you have a developer on board, you will have to be dependent on them for any minor tweaks that you want to implement.
Most ESPs come with a drag-and-drop builder that can help you create beautiful emails. It saves you from the hassle of developing your code or being dependent on your tech team.
Freshmarketer comes with its own easy-to-use email editor that makes creating emails effortless. With an extensive library of over 160+ templates, you can simply choose the template that you like and start building your email campaigns. You can also import your custom template(s) or design one from scratch.
8) What are prewarmed IPs? Can I use them?
IP warming is a technique employed by ESPs for boosting delivery success rates and controlling spam. IP warming is a slow process, where the number of emails sent is increased gradually over a period of time. So that Internet Service Providers(ISPs) can monitor how the recipients engage with these emails and determine your reputation.
Buying a dedicated IP and warming it up with your own emails is the recommended best practice. However, some ESPs may give you the option of purchasing prewarmed IPs. It might seem like a shortcut instead of going the long way. If you can get clarity over the previous delivery rates sent from these IPs, the volume it has handled, the type of company that was using them, and the type of recipients it was sent to, you can choose to proceed with the prewarmed IP addresses, should you find them satisfactory. But since your reputation is at stake here, and there may not always be complete transparency, it is wise to stick to the recommended best practice of buying dedicated IP addresses.
If you made it this far, you have reached the end of this post. These were some of the uncommon email marketing questions that people were looking for answers to. If you have one such question, feel free to comment below, and we shall get back with the answers.
Subscribe for blog updates
Thank you for subscribing!
OOPS! something went wrong try after sometime