How to increase your average order value(AOV) this Cyber Monday?
Someone once said that Black Friday is like the hunger games for shoppers. If Black Friday could be called that, then Cyber Monday is the PUBG for e-commerce websites. Thousands of e-retailers compete against each other in providing the highest discount to lure shoppers and make them buy from their business. It is a bloodbath out there where businesses battle cut-throat competition, drop shipping rates, manage inventory and ramp up their customer service efforts.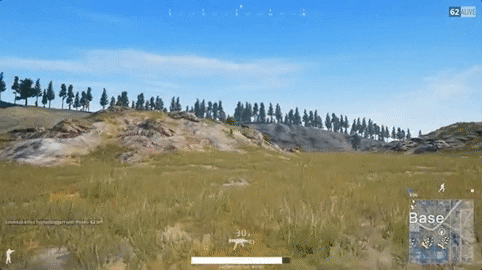 Though e-commerce businesses often witness a spike in their sales during this season, it is often the big players that make the maximum profits. We've covered a few pointers that you can take out of their playbook to maximize sales and increase your average order value(AOV)
What is average order value(AOV)?
Average order value or AOV is the average amount of money spent by your customers when they place an order from your website or your mobile app. The AOV is calculated by a simple formula.
AOV= Total Revenue / Number of orders
AOV is a key performance metric to track the performance of your business and drive critical decisions as advertising spend, product pricing, etc. When your AOV is high, it indicates that you are getting the best out of every customer's transaction and making the best use of your acquisition spending.
Let's look at a few tried and tested ways to increase your average order value(AOV) this Cyber Monday. You can use them whenever, but since Cyber Monday can bring in floods of traffic to your website, now is a great time to implement these strategies if you haven't already.
Upselling and cross-selling
Upselling is when you encourage your customers to get a better product at a higher price than the one they originally intended to. Cross-selling is when you persuade customers to purchase complementary products to the ones they buy. For example, when a customer purchases a mobile phone from your electronics e-store, you'd display cases, screen guards, etc., to increase your AOV.
The below commonly used e-commerce tactics are a subset of upselling and cross-selling.
Product Bundling: Offering several items in bundles as a single product can help increase your AOV. What matters the most, in this case, is how relevant the products are to your customers' preferences. It is also imperative that the bundle costs less than the items when bought individually so that your customers gain value out of their purchase thus making it a win-win situation.
Here's an example of product bundling used by online e-commerce retailer Tiger Direct on their website.
Product Recommendations: A simple way to grab your website visitors' attention is by recommending products similar to the ones that they are eyeing or about to purchase. Effective product recommendations that pique your visitors' interest can boost your AOV significantly. Product recommendations depend on the type of personalization software that you use.
Here's how StalkBuyLove's product recommendations work.
When you view the blouse, you have the option to shop the model's entire look. This is very effective especially for clothing websites, as it saves shoppers the time and effort to style the clothes that they buy.
2) Minimum Order Discount
Another great way to capitalize on Cyber Monday traffic and drive increased sales is providing discounts on a higher than average value cart. To incentivize repeat purchases, you can also offer free shipping, gifts, cashback offers or even discount codes for the next purchase.
To boost its average cart value, fashion giant Nordstrom provides a $33 gift on a minimum of $85 spend on women's items.
3) Implementing time-sensitive discounts
Time-sensitive discounts are very effective in getting your shoppers to act with urgency. They may buy more products or increase their shopping frequency to get the most out of your discounts. These type of cuts can also activate a dormant customer, nudge him to purchase from you and result in increased sales.
Take a look at the retail shopping giant Amazon's exclusive page dedicated to time-sensitive deals. It is a great way to boost AOV, increase sales and get rid of old inventory stock.
4) Optimizing Checkout Pages
If you have a funnel analysis tool setup for your e-commerce website, you would know that it is at the checkout pages that the maximum drop-offs happen. This is a classic cart abandonment case. To prevent your shoppers from abandoning their carefully curated carts and leaving your website altogether, it is essential that you provide a frictionless checkout experience. Here are a few tips to optimize your checkout pages and improve your AOV by maximizing sales.
Display coupon code: Often in the checkout process, when shoppers view their cart they are distracted by the infamous coupon code field. They may abandon the checkout page or your website altogether in search of a discount coupon. It is ideal to list down the available coupon codes that apply to them. So, your shoppers need not leave your page and complete their intended purchase.
Fashion retailer Myntra nails this coupon code concept in their checkout page.
There is a visible 'Apply Coupon' button that lists the available discount codes that apply to this shopper.
5) Create relevant landing pages
People start their holiday shopping once Thanksgiving is over, to get the best deals and make the most out of their hard earned money. One thing that makes even the seasoned shopper nervous and sweaty is deciding what to gift people.
To make things easier for your shoppers, create relevant landing pages to guide them to buy the perfect gift for the people in their lives. Crafting landing pages for gifting can help make their work easier while boosting your sales and increasing your AOV.
Fashion retailer Asos uses this tactic to their advantage by creating a separate landing page "The Gift Guide" and promoting it in their home page.
Measuring Results
To know whether the above tactics work, it is necessary that you test them and measure their results. Your goal results can tell you whether your strategies drive your customers to take action. If your sales and your AOV do not increase, you might end up burning bigger holes in your pocket. A/B testing can be used to identify which strategy works the best for your business.
While we can't guarantee that the above tactics will absolutely work for your business, we can help you measure the results. With Freshmarketer, you can set revenue based goals, create easy A/B experiments and implement a winning strategy that boosts your AOV.
This Cyber Monday, we hope you defeat your sales slump, achieve higher conversions and make it rain.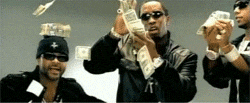 Happy selling 🙂
Subscribe for blog updates
Thank you for subscribing! Please check your e-mail to confirm.
OOPS! something went wrong try after sometime