Top Tips from Sales Experts to Ace Remote Selling
Sales is one of the most challenging professions, even on a regular day. And when you and your buyer are confined to one place, it can get a lot more complicated, especially when the world stands still. 
With remote selling being the new normal, as a salesperson, you have less face-time with your prospects. And most of the communication with them and your team is over emails, calls, or chat. This could potentially lead to a path of miscommunication. 
And if you are a sales leader, you'll have lesser visibility into your team's progress—the status of every deal, the ongoing interactions with prospects, and of course, your team's productivity. 
But amidst these challenges, remote work is a requirement for many. And according to Gartner, while few organizations feel prepared for large-scale remote work, you can always take steps to make the experience productive for both employees and the organization.
So, let's take a look at the tried and tested strategies for effective and productive remote selling. 
Navigate this post:
Tips to Ace Remote Selling
1. Truly add value to businesses
While a lot of companies have adopted remote working, they haven't stopped functioning. They might be struggling to get by, but if you truly believe you can help them, then educate them about your solution. 
Kaushik Sekar, a regional head at Freshworks, suggests that it's a good time to reach out to your prospects and introspect with them on the areas of improvement, the challenges they have faced over the past year. You could make use of this opportunity and suggest ways you can help them overcome it. It is also a good idea to talk to your current customers, understand how they are handling the situation, and suggest some of their ideas and best practices to your prospects.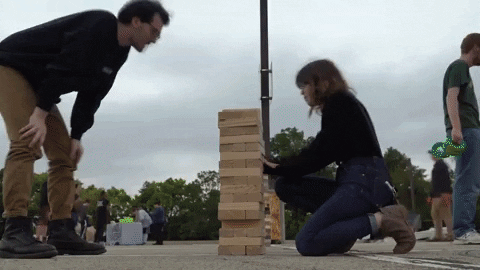 2. Change your messaging
Don't use "hard" sales pitches or even your regular sales pitch for that matter. Change your messaging and set a tone that matches the situation. It's okay to go the extra mile and explicitly express your concerns and regards to your prospects.
Even if they are not ready to get into business with you immediately, they will always remember a friendly email and consider you at a later date when their business settles.
Lars van der Heijden, our business development representative at Freshworks says
Don't try cold calling right now. Try to reach out to the prospects you are really in touch with. See if you can help them in any way. Call them and ask how they're doing, how their family is doing. This is the moment you build relationships for the future. 
Supraja Prasad, our regional head for Malaysia & Hong Kong, has a similar take on the topic.
For those prospects who are not engaging, be empathetic. They are probably going through a crisis at this point in time. Give them the space and time they need to recover, but drop them an email to make sure they are doing okay.

But, if you have organizational guidelines to write outbound emails, ensure to adhere to it.
3. Target the right industries
Adjust your target audiences to industries that are functioning well and build a strong use case.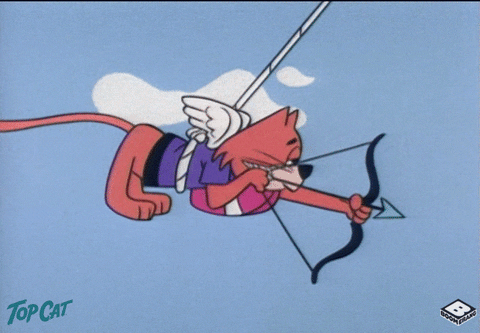 At this point, it is best to avoid restaurants, hospitality, travel, events, and others that depend on these industries as they suffer the worse hit. Instead, it might be a good idea to focus on verticals that cater to the situation, such as pharmaceuticals and healthcare, or to remote work settings, such as tech organizations.
Dailius Wilson, VP of sales at GetApp, while talking about leading a remote sales team, adds 
If you have no option to change your core industry, look at switching time zones to focus on geographical locations that have less severe exposure to Covid-19. This works especially well for remote teams, as they can alter their schedule more easily since no commute is involved.
Archana Lokesh, a sales and business development leader, together with her team has been constantly hustling and finding ways to close deals while remote selling. She says
By comparing historical CRM data with the current selling scope specific to industries and geographies, we are considering targeted approaches to rekindle dormant accounts, shelved during previous quarters.
4. Tap into your buyer's psychology
By understanding the importance of psychology in sales, you can engage with prospects and customers in a way that is both sensitive and effective. This would make your business stand apart from the competition while remote selling.
For example, in social psychology, if someone gives you something, you feel obligated to return the favor. Pratheeba, our business development executive, uses this to connect with her prospects during this crisis. She says
While free trials, discounts, and consultation sessions effectively trigger reciprocity, this can also be done by things as simple as sending prospects a roundup of the latest trends in their industry.
5. Find creative ways to communicate with prospects
Yes, it is difficult to get a prospect's attention and have them open your emails, let alone get a reply from them. Wait, we said it is difficult, but not impossible.
Here are a few techniques to delight your prospect's experience – 
a. Videos in emails: 
A core part of the sales process is the personal connection you build with your prospects and customers. And a regular email cannot express or establish it as much as a phone call or an in-person meeting. 
To bring in the human connection and an element of trust in your sales emails, your prospects need to know who they are responding to. So, set the tone of your conversation by including a fun video in the sales email that shows who you are, what you do, and where you would like this conversation to head. Plus, in these times, when you have less face-to-face opportunities, videos are a great way to connect with prospects.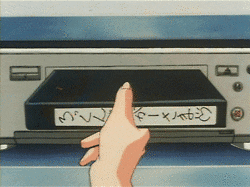 Don't worry about being nervous on camera; you are not an actor. Be yourself in front of the camera and come off as someone who knows what they are talking about. 
One of the ways we get the best reactions is from the email signature videos. It is a short video, less than a minute. And it's really just the salesperson talking about who they are personally. It basically lets the customer or prospect see the person they are dealing with, and warms up the conversation.

Peter von Burchard, VP of Sales and Customer Success at Wistia
Check out the full interview with Peter on how the Wistia sales teams leverage videos to make sales. 
b. Videos in social selling: 
Creating and sharing videos while prospecting on social media makes it engaging and easier for prospects to consume content. It also puts a character to the salesperson they are engaging with. 
Try to make videos that would add value to your prospects every week. It could be about the learnings you have come across, best practices in the industry, or what other people are doing. You could also share vlog posts with a nugget of your thoughts around it. 
Guillaume Moubeche, Founder & CEO @ lemlist & lempod, creates videos and posts them on LinkedIn regularly – 
You can measure your success with the connection requests you've received, and engagement on your videos.
c. Share a pic of your home-work space. 
Break the ice by sharing a fun-cool picture of your home-work space and let them get to know you outside of the working environment. This allows you to also build a personal connection with them.
Check out how Ugljesa Djuric from Lemlist creates emails to personalize his outreach –
6. Incorporate the right set of tools
To work effectively and efficiently, you need the right remote working tools that can help boost your productivity. So, before you take a dig at all available software, take a few minutes and evaluate what's cluttering your work. It could be your to-do list that's spread everywhere, an inefficient chat software that does not maintain threads or having less visibility into your team's work. 
Once you identify the troubling area, take your time to evaluate what each software offers – What is in it, how it solves problems, and if it is easy to use and incorporate.
Select those that you think will help you work most efficiently.
While talking about how to map the CRM to the sales process during remote selling, Dale Dupree, the Leader, and Founder of The Sales Rebellion insists that 
"Your time, properly spent, can do more when you have tools at your side to keep you on track. It's in your best interest to learn them and utilize the full value behind their existence. "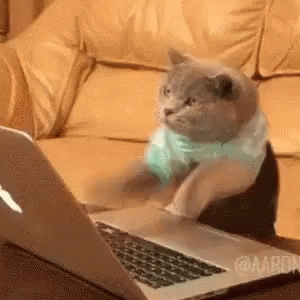 Here are a few remote working tools that can help overcome the challenges remote selling-
a. CRM: 
The importance of a Customer Relationship Management software is often overlooked and is seen as a data dumping software. But, it is actually more useful in remote selling because you'll possibly have various ongoing deals from different clients and prospects. 
A CRM gives context to every deal, prospect, and customer, and keeps everyone on the same page. It acts as a central location where every salesperson can update and get updated on the status of every deal and prospect
Additionally, since you are away from an office setting, you have more need to pull out insights on every deal, enabling more contextual conversations.
Make sure to update your CRM with the right data regularly. So, anytime you need a quick status on a deal or a prospect, you could check the CRM and stay in the loop. 
Leads are captured in one system while appointments and tasks are duly tracked. Plus, salespeople can stay on top of the latest information while getting context on each lead with website activity and recorded call logs.

–Dale Dupree, Leader and Founder of The Sales Rebellion

Besides using Zoom and Slack, I think one of the tools that, as a salesperson, I cannot survive without is Freshsales. It is the single source of truth for all the information that I need to communicate with my prospects and customers.

– Supraja Prasad, Regional Head, Freshworks Inc.
b. Conferencing tools: 
A video call is the best way to discuss and create detailed road maps and plans, sort out heated discussions, and get clarity on important topics—much like when you seek a colleague at the office when you'd like to catch up or discuss a bunch of important issues. 
Video conferencing tools are easy-to-use and scale. They are widely used and relied upon to handle meetings of even a large number of participants. 
c. Chat tools:
Using communication tools such as Slack can ensure no details or nuances are lost in transit. 
It comes with an inbuilt caller that lets you call anyone in your organization with a click. The slack thread reduces the chances of any miscommunication. And slack channels make sure that company and team decisions or announcements don't go unnoticed. It helps everyone stay informed.
d. Collaboration and Paperwork: 
When you are working remotely, and you need an important document, you cannot walk over to your teammate's desk and ask for it. You either have to ping them on chat or give them a call, hoping they have it handy. And if you have to run over to others every time you need an important document, you will soon run out of time to close deals. 
Hence, it is crucial to have a central hub containing sales enablement documents and templates that you can customize and send out. Google Drive and other cloud storage solutions are widely used as collaboration tools. You can also make documents more accessible by integrating these tools with a robust CRM software.
Alan Berkson, our very own work-from-home veteran and the global director of community outreach and analyst relations at Freshworks, shared some of the other remote working tools that are necessary. Take a look – 
7. Stay connected with the bigger picture
As you adopt remote selling, it is easy to get disconnected from your team and company as a whole. But when you send out those prospecting emails and make calls, you are talking for your organization and not an individual.
So, it is crucial to stay on the same page as your company's voice.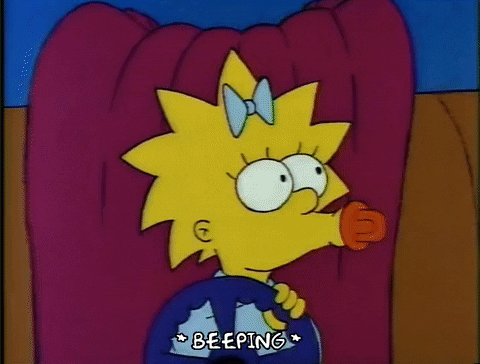 Here are some ways you could do that – 
Find out what's happening on your company's social media pages and news. 

Subscribe to your marketing and internal newsletters and stay up-to-date on their campaigns, and work your messaging around it.
8. Juggle remote selling & virtual learning
Upgrading your sales and industry knowledge is the key to staying competitive in sales. That being said, remote working allows you to save a lot of time which would otherwise be spent on getting ready for work, commuting to and from work, etc. 
Use this spare time to raise your game and make education a regular part of your routine. Focus on parts of your selling that you've always wanted to fix but never found the time. You could take up courses on popular EdTech platforms such as Coursera and Udemy. Or even watch educational videos on Youtube regularly.
As a sales leader, you could conduct virtual training for your team using conferencing tools and coach them in areas they need to improve.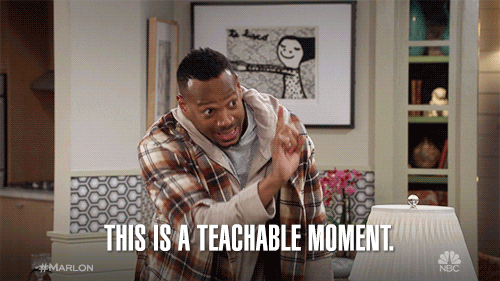 9. Host remote meetings
In-person meetings are always the best. You meet your prospect or client, build a good rapport with them, understand their challenges and needs perfectly, and give the best product demo. But, given the situation, the second-best alternative for in-person meetings and demos is video conferencing. 
Hosting a great meeting is about being able to control it end-to-end. But in remote meetings, a lot of things are out of your control. For example, your or your team's internet connection, the home-work environment, etc.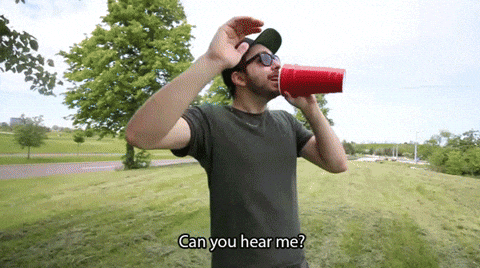 So, we've put together a few ways you can host a great video conference- 
a. Camera: Be sure to have at least 2 feet between you and the camera. If your face is too close, it might be unflattering, and if it is too far away, it will be difficult to see. Find an appropriate camera angle that is neither above you nor below you. 
b. Lighting: Dim lightening or too much background lighting would create bad shadows and make it hard to see you. You might want to try sitting in a place where natural light hits your face. Alternatively, you could also set up a flexible table lamp to manipulate the lighting. 
c. Internet: Websites like fast.com show your current internet speed and allows you to judge if you have enough bandwidth for a video call. If you don't, assign a co-host who can take over if your internet becomes patchy. Or, have a secondary mobile hotspot handy so that you could connect to it immediately.
d. Headphones & Microphones: Having good sound is very important. Get a good pair of headphones and a microphone. You're going to do a lot of video calls, and the audio quality is much more important than the video quality.
And make sure you have a quiet place in your home to do that.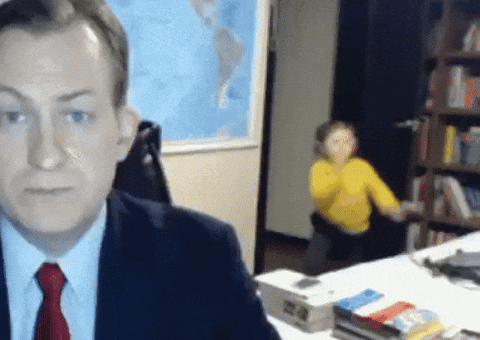 If the majority of your prospects are not ready to buy currently, give them an option to register for upcoming webinars of your product. While they might not be ready for a demo, they can still take a look at your product.
Supraja Prasad, regional head at Freshworks, adds to this with 
"People are using this time to network, learn, and develop new skills. So I think it is a great time to host interactive online sessions or webinars on the industry's trending topics. You can pick out topics that are relevant to your business and talk about how your offerings can help them get back on their feet."
10. Grow and expand your network
If most businesses are not in a position to get on calls and webinars right now, instead of selling your product, focus your energy on prospecting. Network, connect with people on social media, and engage with them by commenting on their posts, or sharing materials that will be useful for them. 
Even if you don't meet your sales targets by the end of the month, you can still hit the home run when the world settles down.
"Now is not the time to sell, but help. If you still want to reach out to your prospects, then invite them to webinars that would benefit them and share content on LinkedIn which is useful for your prospects at this time."

–Lars van der Heijden, Business Development Representative, Freshworks Inc.
Dailius Wilson, the VP of sales at GetApp, while talking about leading a remote sales team, insists that all account executives need to dedicate about half of their day to prospecting and should have a set of target accounts to work on.
11. Value the top 10% of your customer base
Prospecting might reach a threshold when people are no longer at the office to answer or caught up in a whirl of personal problems. At this point, your strangest customers today also become your strongest customers for tomorrow. Align your efforts with strengthening the relationship with them and ensuring that they are able to navigate through this crisis positively.
"Placing your bets on existing customers and strengthening the relationship with them should be the top priority of your sales team."

–Dailius Wilson, VP of sales, GetApp
12. Rethink your prospecting strategy – Irshad Mohammed, Javeeth Ahamed, Paul Nam

In the 'normal' world, field salespeople thrive outside the office environment. They rock in-person meetings, while inside sales team meet their targets consistently from the desk.
But with remote selling, the line between these two teams draw close. Sales experts Irshad Mohammed (Director of Inside Sales, Freshworks), Javeeth Ahamed(Senior Regional Sales Head, Freshworks), and Paul Nam (Business Development Director, Wavecell) tell us how to rethink sales strategy while remote selling in their recent webinar. Here's a crux of their discussion-
13. Context is king
It is easy to get disconnected from your team while you are working remotely.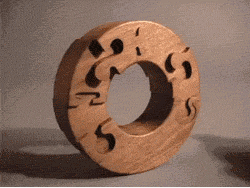 Here are a few things you can do to keep things running smoothly- 
a. Over-communicate with your team
Communicate with your team and manager as often as possible. Draft detailed emails and participate actively in chat. You could go the extra mile and over-communicate with them by also calling in and informing them about an email you had sent or the status update about a deal you are working on. The idea is to keep them in the loop about everything. And not to forget, follow up relentlessly until you get the update you are looking for.
While communicating with your team, prospects, and customers, be on video as much as you can. A video call not just gives you more face-time with people, but also keeps them engaged and pay attention throughout the meeting. 
CRM is your sales engine, and a single source of information to get updates and make business decisions. Make sure you update the CRM as often as possible and set the context for your team.
d. Create and maintain a team culture
If you are a sales leader, you need to keep your team motivated to bring out the best in them. And doing this while working remotely is definitely challenging.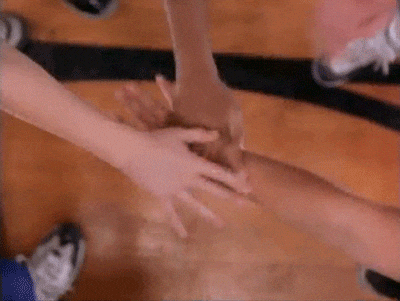 Here are some ways you could maintain a team culture and keep them motivated – 
Set clear expectations about work and provide directions when they feel lost.
Host a team video call at least once a week that is not work-related. Start off with a little fun by sharing funny stories and learnings from remote selling. Conduct team activities that would bust their stress. Create a rapport by interacting with and involving everyone on the call.
Schedule 1:1 meetings with your salespeople, understand their progress and identify areas in which they need help and training.
Here's how Vaishnav Ramesh, our very own sales leader Freshworks keeps his team motivated – 
13. Set boundaries
Working remotely, especially from home, can have a lot of distractions. While you are cozily sitting on your bed and drafting that critical email, your stomach would want to check out what's in the fridge while your mind wonders what's on TV. Yes, we've all been there.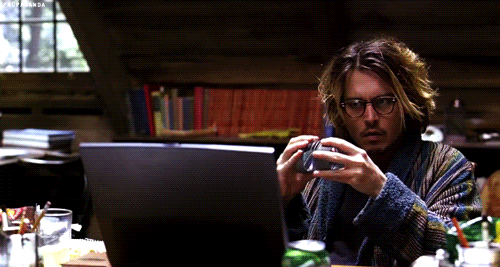 But you need to put all that behind you to have an efficient and productive workday. Here are a few things you could try –
Create a home-office environment where you will be away from your distractions.

Set a solid work time and stick to it.

Find your prime time. For example, if you work the best during the early hours of the morning, plan the most important tasks around that hour. 

Set a clear plan and have a to-do list every day; Work on completing it by the end of the day.

Dress the part

Take regular breaks. You can do some of your best work only when your mind is bright and fresh. But when you remain in one place all day, your productivity would go for a toss. 

Keep your calendar updated. When you're in the office, people know when you're working and when you're not. However, when you're at home, people don't.
"Make sure you put your personal time on your calendar. If somebody needs to book a meeting with you, they're not going to come over and tap you on the shoulder and say, 'hey, can we talk now?'. Instead, they're going to look at your calendar, and if they see a free spot, they'll fill it. So, make sure you block your calendar for lunch, or when you're taking a walk."

– Alan Berkson,  Global Director of Community Outreach and Analyst Relations, Freshworks Inc.
Are you ready to go remote?
Well, you don't really have a choice right now. Keep your attitude up, and keep selling, prospecting, and enjoying what you do.
Do you have any remote selling tips that have worked for you? Share with us in the comments section below!
Subscribe for blog updates
Thank you for subscribing!
OOPS! something went wrong try after sometime