7 Employee Benefits your company should consider
Employee benefits are your way of telling your employees you care about them, appreciate the work they do, and that you are always working to make their life better. In small and big ways. It's your door to building valuable and trust-worthy relationships on which a great business can be built.
It's thoughtfulness.
What are Employee Benefits?
Employee Benefits are the different perks and bonuses a company provides to its employees along with salary. Certain benefits are given by default as per government guidelines (Time off, Maternity Leave). There are a lot of other benefits an employer can consider giving his/her employees to earn their loyalty and trust.
Why is it important to offer employee benefits?
A great mix of employee benefits makes your company appealing to young talents; it increases retention rates, boosts the morale of employees, and consequently results in optimum levels of productivity.To care for your employees is essential and easy.
All you need to do is get out there and care, think from the employee's perspective and try to come up with suitable benefits.
Do not make Employee Benefits another box you check on your list, make it thoughtful, considerate and appropriate for your employees. Why shell out money on something they would never find helpful?
Designing an Employee Benefits Program:
The first rule to remember – "One size does not fit all".One set of employee benefits for all your employees does not work. Necessities differ from person to person. A great way to make employee benefits meaningful is by making them personal. Customize your benefits based on age, gender, community, health requirements, etc.
Some employee benefits that come out of this way may become controversial like the "Egg Freezing Benefit", but it will benefit.
Implementing something as effective as employee benefits requires thorough study and analysis of your company, employees, budget and brand image. It requires good research and you are doing it right by reading this blog.
Here are some some thoroughly researched benefits that your company must surely try:
1. Complete Health care Package
According to a recent study by Clutch, Health Insurance is the most valuable employee benefit among employees. This is understandable as healthcare is becoming increasingly unaffordable.
Source: Clutch.co
However, Health Insurance is not a simple benefit. It comes with a lot of clauses attached which employees might not be clear about. The devil is in the details. Provide complete details about your health insurance in plain and simple language. Imagine your employee going to the hospital for an ear impairment surgery but find out that their insurance does not cover it, wouldn't it be devastating?
Complete health care package means a healthcare policy that covers all physical ailments. It might sound expensive, but it has its advantages.
You get healthy, happy and productive employees who will stay in the company for a longer haul, thanks to the irresistible insurance policy. Let them choose. Most companies today offer health insurance to the employee's family. It is usually the spouse, parents, and kids. Give them the choice to choose who they want to cover. What if the spouse has health insurance from his/her company but the employee's grandmother or sister needs one?
Give them the option to include or choose the people of their choice. This might be a small step, but it will reflect hugely with any employee.
2. Make Childcare Easy
A study says most women do not grow in their career because they have to babysit. Pregnancy does not cause a backlog in a woman's career, it is the post-natal care that keeps them from work.

Source: Australian Bureau of Statistics
The above chart by Australian Bureau shows us how the biggest reason for the largest percentage of women to not come back to work is childcare.
In-Office daycare or a tie-up with a good daycare facility near the office with flexible in and out permissions for new mothers is an employee benefit every family needs. You can also go one step further and give it to the men of your company. It is a win-win with employee benefits meeting gender equality.
3. New Parent Paid Time Off
This is an up-and-coming employee benefit that many famous companies like Amazon has introduced. Raising a child is no easy task at least until the child turns 5.
In this employee benefit, all new parents can get 40 hours of paid time off every week until the child turns 1. This benefit can apply to both men and women.
You would not only be doing your employee a huge favor, but you would also save time and increase productivity. Everyone knows a concerned parent is mentally absent from work, even if they are physically present.
4. The fitness plan they want
Having an office gym or yoga session is cool and …… erm…old. Yes. Few use it anymore because not all want to do squats or sit on a mat. Fitness is an essential and common need, but how we get it need not be common.
Your idea of gaining fitness might differ from the next person. There are endless ways to get fit, so make your employee benefit a possibility to try the endless.
Instead of giving them a gym or yoga sessions, give them fitness care. Let them choose Zumba or Pilates or Swimming, it's their call. Pay for it and you have yourself a happy, healthy and fit employee on the go.
5. Healthy food for a Healthy life
Providing free food at the office is now a common benefit. Give yours a twist by making the food healthy. Avoid fast food, junk food. Include sprouts, greens, and pulses in your office menu, people will hate it at first, of course.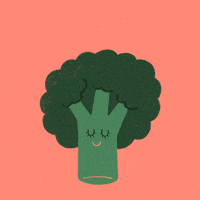 Have sessions to help them understand the importance of eating healthy and they will come on board. This wholesome meal will give you healthy employees who work energetically and pass the vibe around having made fewer visits to the hospital.
P.S. It also makes Bagel Wednesdays a lot more fun to look forward to.
6. Everyone needs a Therapist
Health care, maternity, paternity, fitness all receive attention in the benefits section of companies. However, mental health does not get this same attention.
Mental Health is as important as physical health. Sickness does not include only physical ailments. Every organization should recognize, understand and help its employees stay mentally healthy and happy. It impacts the working atmosphere and also breeds loyalty in the workplace.
There are several ways to help your employees with their mental health.
Some companies have in-office therapists who have regular sessions with all employees. If you think your employees would not be comfortable with this arrangement, you can give them paid sabbatical for a week in every quarter for them to take a break or to visit their own therapist.
The expenses will, of course, be part of the Complete Healthcare benefit mentioned in point #1.
7. The Signature Employee Benefit
Every company has it. The benefit that aligns with your goals, policy, and image as a company. The benefit you can easily afford because it is from your company's sector.
Grocery chain Walmart gives 20% off in all its stores to its employees. GE Healthcare's ultrasound and scan machines are widely used across the world. All its employees have a special extra discount on scan bills in hospitals that use GE products.
Your signature employee benefit helps you in the following ways,
It promotes your image and vision as a company

It helps your employees connect with the purpose of your company

It increases the chances of making your employees your loyal customers

Your employees become your best critic

Now you have covered the benefits that keep your employees calm and carefree of all life's major issues, it is time to give them some fun perks.
Do not shift tabs and order a foosball table!
No. Fun is not just foosball, it is more than that.Here are some offbeat benefits you can offer your employees:
Say it with Vacay
Take your employees on a nice trip. If you are a large company, coordinating with all your employees might be difficult, split them into teams or departments.
Point is, take your employees out for a vacation. Yearly once, at the least. Sometimes you can throw in one more trip right before or after a huge project. It can act as a motivation or reward. If you can afford it, invite them to bring their family.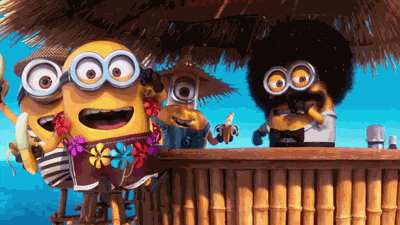 This perk motivates your employees, unwinds them and acts as an effective team-building process.
No one ever said no to "Freebies"
Freebies come in many sizes. Although an age-old benefit idea, it never goes out of style. Don't go for the most affordable bulk order for your employees, make your freebies a benefit as well. Think of freebies that would add value to your employees and your company.
Is your office located in a place where is it sunny or rainy? Present them with an umbrella.
Does their work require to release some tension now and then for a calmer day? Give them a Desktop Speed Punching Ball.
Present them with Jackets, Fitbits to keep them warm and healthy.
And of course, fancy stationery with your brand name always works.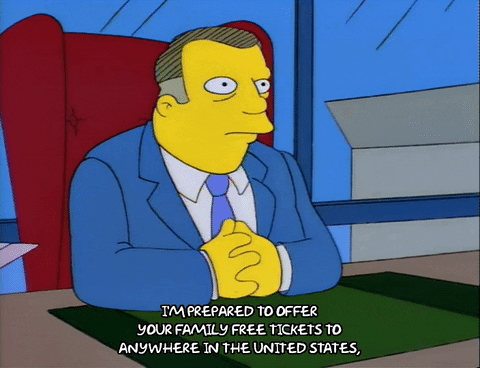 Read with an Ice Cream
Reading is very important. Even if your employee is not into reading, our fun way will make them enjoy it.
Have a reading corner in your office that also gives readers some exotic flavors of ice creams. You can use this to promote ideas, insights, and values in the company. You can have inspirational biographies or business stories that lift their spirits through the day. But don't make it all about you. Be open to accepting book requests from your employees. A quick reading is a great way to learn, soothe your mind and restart the day somewhere in the middle of nowhere.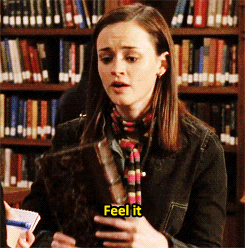 You can have "Readers nights" in the office where your employees can discuss all things books. Once in a while, if you can, try inviting authors to the readers nights to make things interesting.
Free Massages
Did you know that if you offer free massages in your office, you could increase your chances of making it to the Fortune 100 Best Companies to Work For list?
Studies say that employees who work sitting all day experience multiple health problems and feel fatigued easily. Free massages can free your employees from physical pain and give them the energy to keep their best self alive at work. Get an in-house massage therapist and let them work wonders.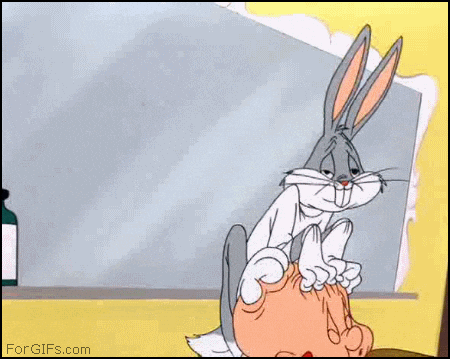 Change the Desk
If you are not in with the Free massages perk, give your employees a standing desk, the best one in the market. For all reasons as mentioned in the Free Massage perk, your employees cannot sit all day and continue having a healthy life, professionally and personally.
An adjustable and comfortable standing desk can help them to break the "all-day-sitting" pattern and lead a healthy lifestyle. Standing all day doesn't work either, so help them adopt the 20-8-2 trick. 20 minutes of sitting, 8 minutes of standing and 2 minutes of walking around the office. Put up posters, create innovative sitting places, encourage them to move around a little bit.
Surprise Them
Surprising your employees can happen at any scale you want. A sudden Donut delivery or a surprise Monday Holiday, you choose. More than a perk, this closing point is to remind you that showing your employees some love out of the blue is always a good idea.
Plus, research says that surprises have multiple benefits like increased memory and concentration. Who does not want that in their employees? No one, right? So, go nuts.
Recommended articles:
Employee Referral Program – How to get it right?
7 Strategies to Boost Productivity in the Workplace/
That's a wrap. Feel free to add your own twist as you implement them at work.
Subscribe for blog updates
Thank you for subscribing!
OOPS! something went wrong try after sometime